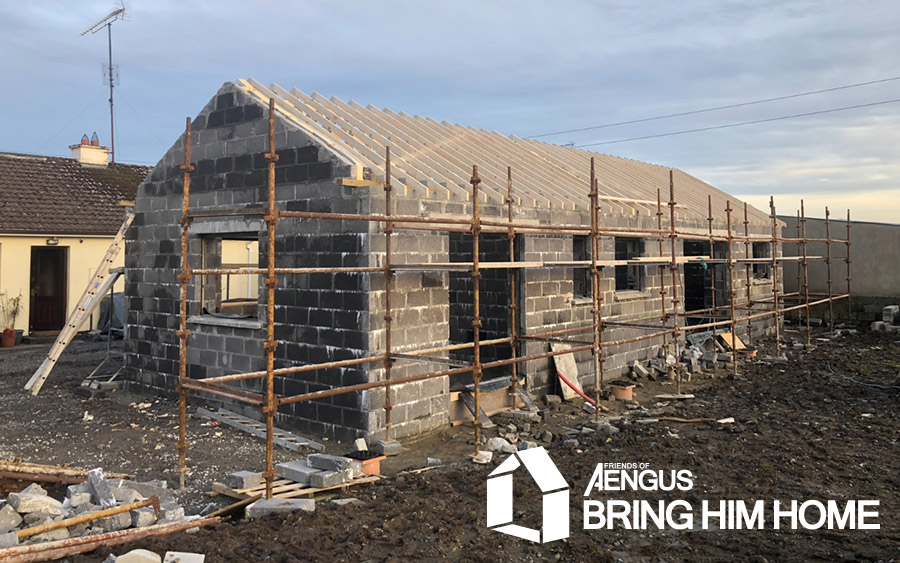 Bring Him Home Build Progress
Thanks to your overwhelming support over the past 6 months the #BringHimHome Campaign has brought Aengus' plan to build his modified home in Ballygalwey to a reality. The build has really taken shape and we are hoping it will be completed later this year.
Aengus' sister Eimear kindly shared some photo's of the build progress. This is a direct result of your kind generosity and support for which we are truly grateful.
Although we've reached our target Aengus has encountered some extra costs on the build, so we will continue to ask for you support. Any extra help would be very much welcomed and appreciated by Aengus and family. Donations can be made online or if you'd like to get in touch to make a private donation please email donate@friendsofaengus.com.