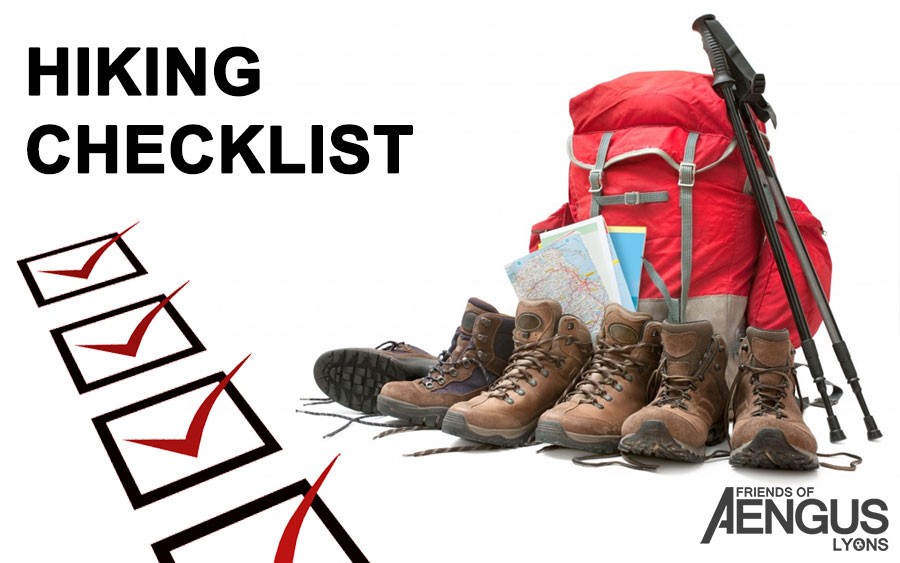 When setting out on a hike, it's better to prepare for all kinds of weather, be it warm, cold, windy or wet, the chances are you will encounter all of them at some point. Start with a good base layer of clothing and you can add/remove along the journey as you ascend/descend.
Pack nutritious nonperishable snacks that contain energy to give you that extra boost. Heavier, bulkier snacks will be more difficult to carry and take up more room in your backpack. Another point to consider when packing food is temperature.
Here is a list of items that you might find useful to have with you on your hike, some are essential, some are optional.
Equipment
Hiking Poles
Backpack
Map, Route description or Guidebook
Compass / GPS (optional)
Footwear
Hiking boots
Woolen socks
Insoles for extra comfort (optional)
Clothing
Thermal base layer long sleeve vest
Thermal base layer leggings
Waterproof pants
Waterproof jacket
T-shirt
Loose fit pants
Gloves
Warm hat
Trail Snacks
Glucose sweets
Energy bars
Sandwiches
Fruit
Hydration
Water (1 ltr. minimum per person)
Energy drink
Hydration system (optional)
Sun Protection
Sunscreen
Sunglasses
Sun-shielding hat (optional)
Extras
Here are some photos of what you can expect in terms of weather and terrain and how it changes as you ascend. It may not look windy, but it was in parts, although the rain did hold off for the duration of the hike.