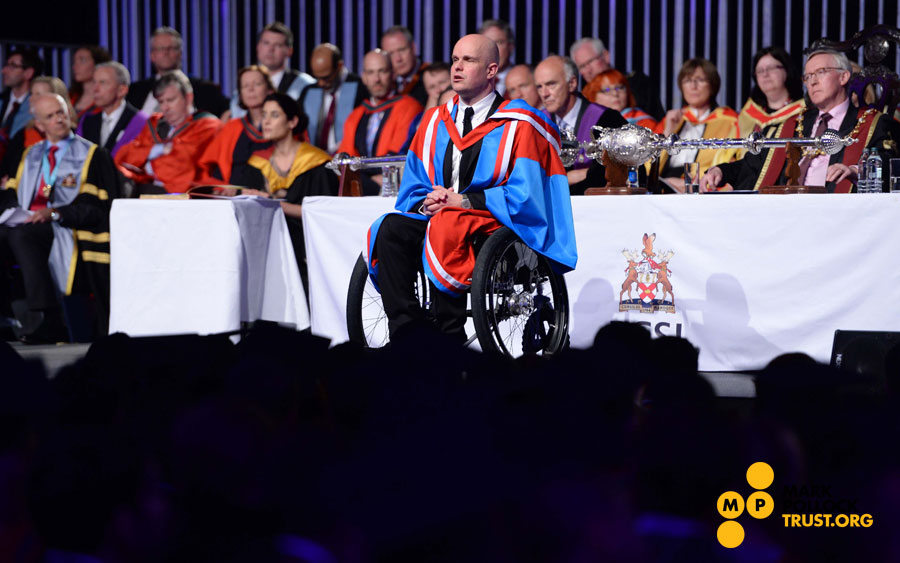 Dr. Who? Dr. Mark Pollock!
Mark Pollock has joined former President of Ireland, Mary McAleese as a recipient of the RCSI honorary doctorate degree
The globe's active support of Mark Pollock and the search for a paralysis cure has been recognised by the Royal College of Surgeons in Ireland. The RCSI awarded Mark the 2015 honorary doctorate degree in recognition of his "extraordinary life" and perseverance in pioneering medical progress with scientific collaboration.
This honour was timely because this month, the mission to fast track a cure for paralysis takes another large step forwards. The groundbreaking 2014 UCLA research study is coming to Ireland. Initial training of Irish scientists is happening in late June to allow Mark's team to launch a study combining the use of robotics, spinal cord electrical stimulation and pharmacology in an Ireland – USA collaboration.
To view the coverage Mark's award received click here
Congratulations to Mark from Friends of Aengus Lyons.