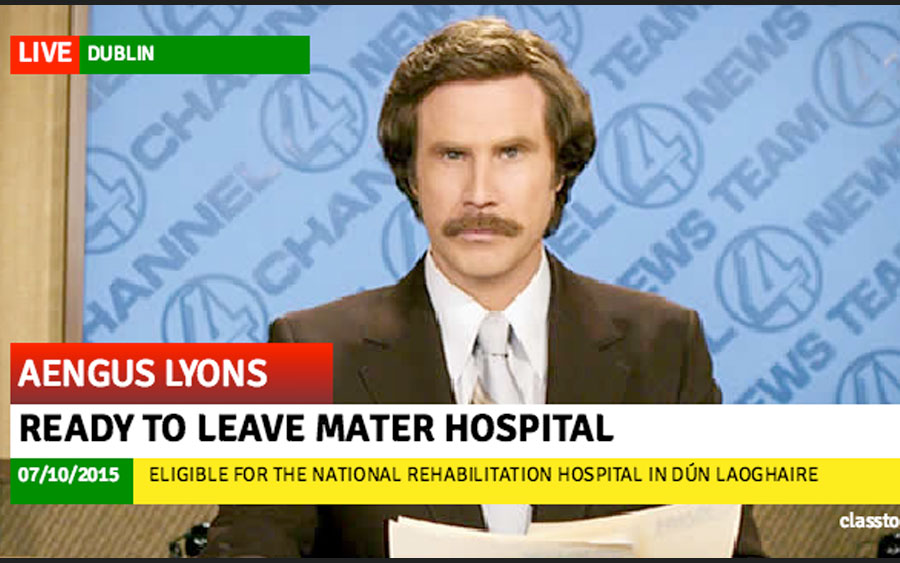 Exciting Progress by Aengus
Aengus was in touch this evening to let us know that he is now off his ventilator for up to 12 hours a day.
This very exciting progress means Aengus is now eligible to leave the Mater hospital and go to the National Rehabilitation Hospital in Dún Laoghaire, pending bed availability.
If anyone plans to visit Aengus in the near future, you better check where he is first 🙂
Great work Aengus, we will see you soon… if we can find you.