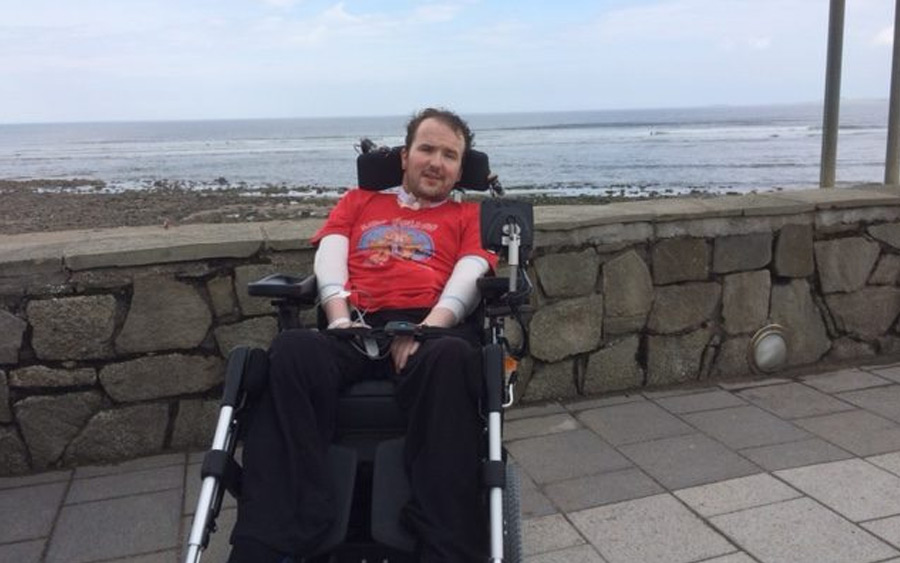 Hi  guys.
It's been a while my last update , and for that  I apologise. It's been a busy time.
On June 27th I left the NRH and returned home to the Sligo University Hospital. I decided to keep this to myself, as I wanted time to settle in and also I wanted  people to find out for themselves. This seems to have worked out well as people have started to come to visit in the last couple of weeks.
I have definitely gotten used to my surroundings , it may take longer for people to get used to my unusual condition.I had my first outing in a van in Sligo the other day and even though it was my sixth outing in a van, it was everybody else's first time with me. Everything went well so I think this will give people confidence for the next step
The team fundraising for me had done a really good job on the forthcoming Cinema Night I really cannot thank all of those guys enough. I will attend the night and hope to see some of you there. I don't think it is revealing too much to say that it is a 90s comedy that will be showing 😉

Those of you with really good eyesight might have noticed me in the ad for the  RTE documentary Keeping Ireland Alive. I am appearing in one of the episodes. A crew followed me around one day over the Summer whilst I was in the NRH. I believe this is a four part documentary which is starting on the 29th. It should give a good insight as to what my life was like in that hospital, of course I am very photogenic so I imagine the whole hour will be about me.