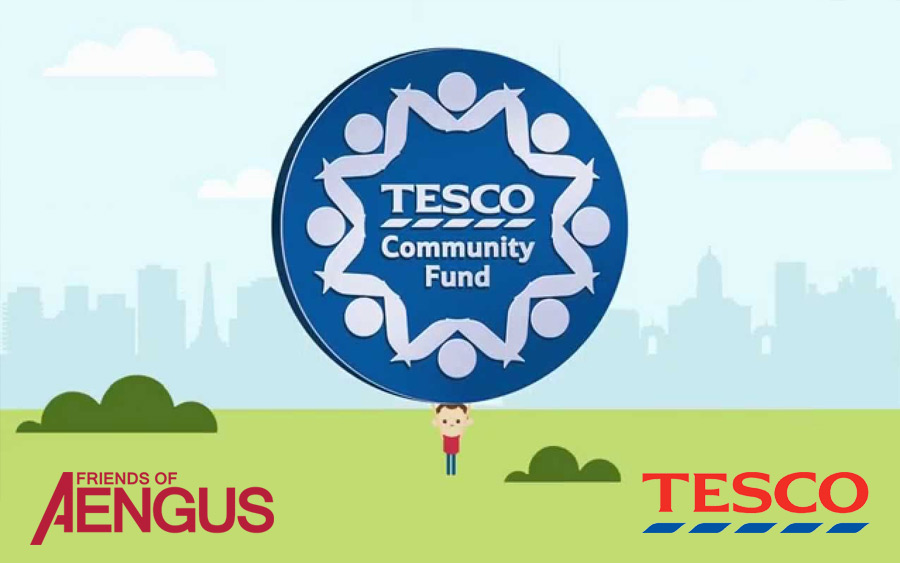 Tesco Community Fund Initiative
Update 27th January 2018

Tesco Community Fund Initiative in Sligo have raised €416.67 for our friend Aengus. Thank you to Tesco and all their Sligo customers for your support.
We are delighted to announce that Friends of Aengus have been selected for the Tesco Community Fund Initiative in Sligo.
How can you help?
Every time you shop in a local Tesco store in Sligo, you will receive a token of goodwill to place in one of three donation boxes you would most like to support. Simply choose the "Friends of Aengus" donation box.
Every six weeks, the number of tokens is counted and up to €1,000 is distributed proportionally between the three local good causes. The more tokens a local good cause gets the larger share of the donation they will receive.