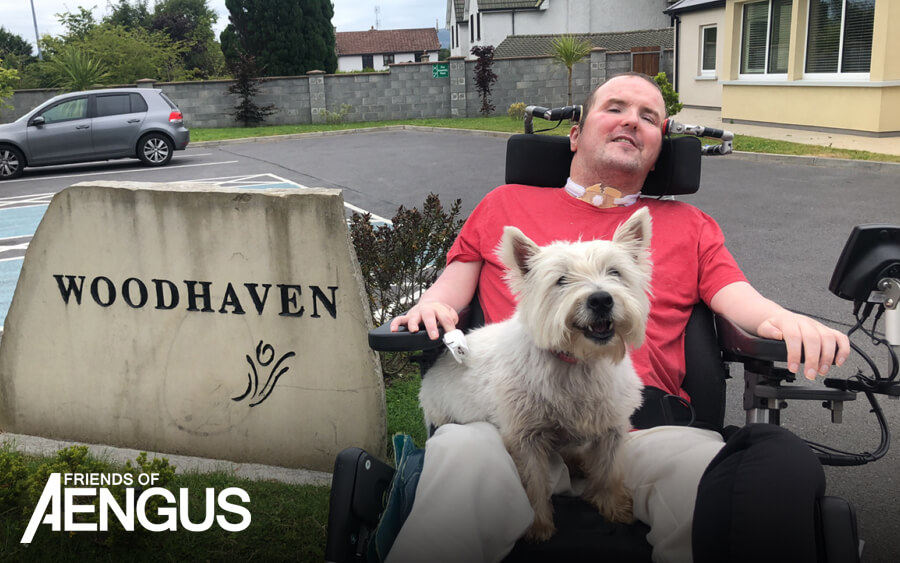 Aengus Moves To Woodheaven
We are delighted to learn that Aengus has moved on from Sligo General Hospital to Woodhaven Therapy Centre on the Strandhill road in Sligo. Aengus took to Twitter to share the news, read his tweet. He also wrote this short piece for us:
After 4.5 years I have left the hospital system and I am now in a respite center awaiting the building of my new house. The previous go fund me page helped me purchase a van which I use regularly to go out and about to various events and visit my home. Thanks to the generosity of people I have most of the funds needed to enable me to build a purpose built house, but I still needs €50,000 to help cover the cost. Any donation at all would be much appreciated.
If you would like to show your support and donate to this cause, we would really appreciate it!
PLEASE DONATE
---
Woodhaven has been fitted out to the highest specification and provides supported holiday breaks for people with MS and other physical disabilities and their families/carers.
If you would like to drop by and visit Aengus, please contact him, a family member or Woodhaven directly before you do so.
Contact Woodhaven
Address: Woodhaven, 1st Sea Road, Strandhill Road, Sligo
Phone: +353 71 915 4991
Email: info@woodhaven.ie
Website: www.woodhaven.ie