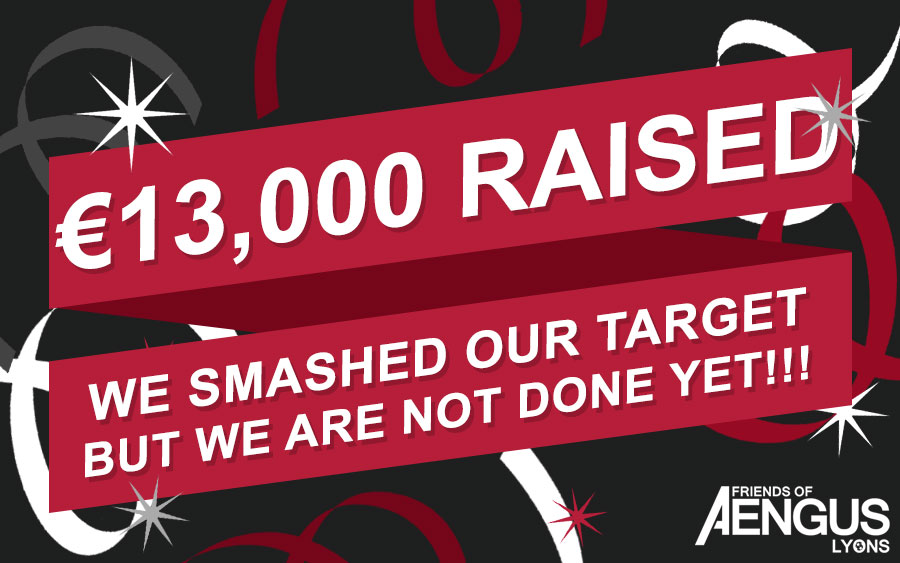 €10,000 Milestone Exceeded
Friends of Aengus are thrilled to announce that because of you, we didn't just reach our target of €10,000.00, we have exceeded it!
Because of you we have raised €13,000.00 to date. We are absolutely thrilled, speechless, beside ourselves…but most of all thankful. We could not have achieved this without you reading, liking, sharing, donating. Thank you all.
Friends of Aengus have decided not to stop at this milestone achievement. Donations are still coming, and we have yet to collect all our sponsorship cards from our upcoming Twin Peak Challenge this Saturday. We have 'upped the ante' in the hope to continue raising funding for our friend Aengus. €15,000.00 is within our sights, lets see what happens next.