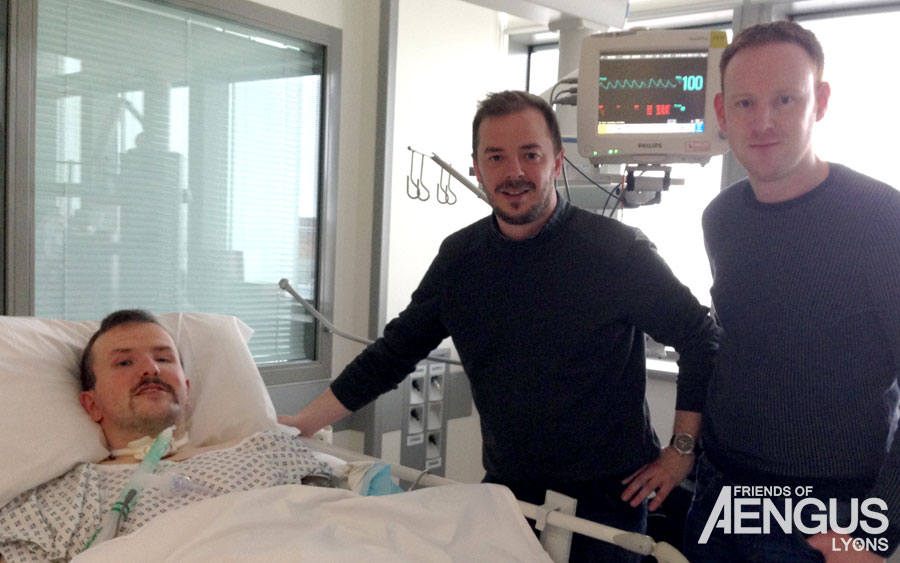 Best Wishes for Tuesday's Operation
On Tuesday May 5th 2015, Aengus will go for a small procedure to correct an issue with the implant from a previous operation. The implant, once corrected will stimulate the Phrenic Nerve and help his right lung to function.
The Phrenic Nerve is a nerve that originates in the neck and passes down between the lung and heart to reach the diaphragm and is important for breathing.
Peter and I dropped in on Saturday to say hello, as always Aengus was delighted to see his friends, and wishes us all good luck for next week's Twin Peak Challenge taking place in Donegal & Wales.
As you can probably see from the photo, Aengus is sporting a rather stylish handlebar mustache, which we have  decided to name 'Ron'.
– Stephen